The Company

Senor At-a-Glance
SMPL is run by a strong team of experienced and visionary professionals to achieve higher level of efficiency and excellence to meet the challenging market demands. Knowledge and technology are key resources.
Towards this overall goal of technology-driven performance, SMPL is utilizing Information Technology in a big way by Implementing ERP system.
SMPL is continuously aware and dedicated to contribute to make this world better.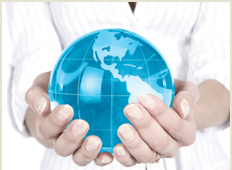 We will be driven to FIND A BETTER WAY for our customers and provide growth opportunities for employees, suppliers and shareholders, while adhering to the business philosophy of Total Quality Leadership (TQL) and our core values:
Integrity in All We Do
Company Growth and Profitability
Customer Satisfaction
Employee Opportunity

To become a preferred supplier to users of copper alloy based products through our commitment to Integrity, Quality, Innovation, Services and Competitiveness.